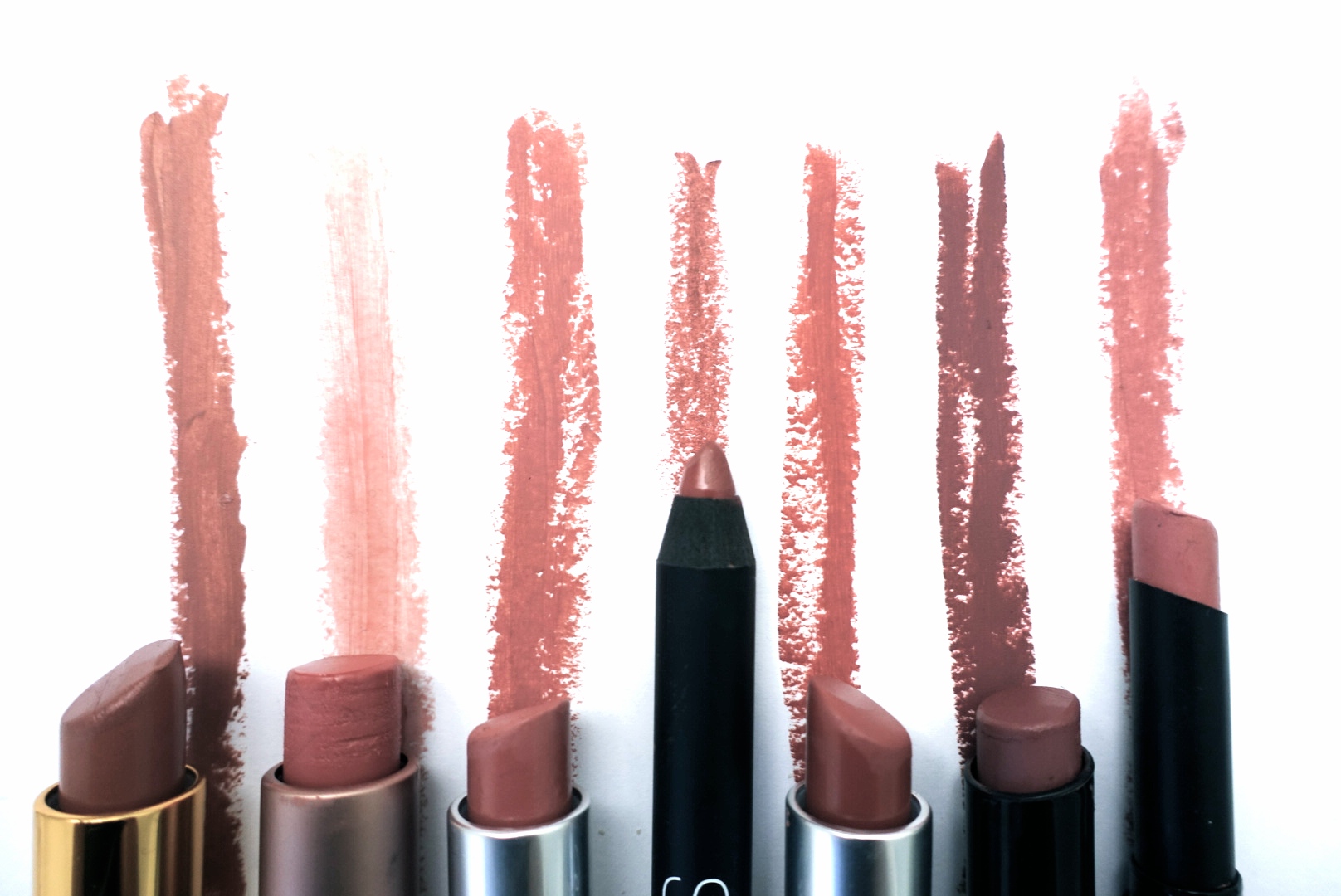 One of the biggest lipstick trends this past year has been the 90's lip. This taupey-pinky-brown with a hint of red (great color description, I know) is virtually flattering on every skin tone and comes in a variety of finishes. I am constantly adding more to my collection because as a lipstick hoarder always says, "But THIS one is different!" It's definitely my way of justifying this many lipsticks in basically the same shade. Don't judge.
Tom Ford Cocoa Ravish This one is a true nude for my complexion, but doesn't wash me out. It glides on like a dream and makes me think of the hefty price tag a little less often.
Fresh Lip Treatment Honey A favorite when I'm having a 'no makeup' makeup day. The sheer formula is ultra moisturizing and smells like lemons. Who could hate that?
MAC Velvet Teddy An oldie but a goodie. This color looks good on everyone I've ever seen it on and has a way of adapting to every skin tone. I prefer a matte lip, so this one is right up my alley.
NARS Satin Lip Pencil Het Loo The newest addition to my lipstick stash just so happens to be the one I'm currently wearing. The formula is wickedly smooth and since its a pencil, it makes getting precise application fool proof. My only gripe is that its not matte and a separate sharpener is needed but, life goes on.
MAC Taupe Another one that looks good on everyone. Every time I see someone wearing this, I have to stop and ask what it is because it looks unique on every skin tone.
Wet 'n' Wild 914C This is the cheapest lipstick I have ever come across and is the one I get the most compliments on. It has a deep plummy-grey-brown hue going and is reserved for days when I want to go bold.
NARS Pure Matte Lipstick Tonkin Nars gets it when it comes to lipsticks. I love this Pure Matte range because of the slimline packaging, making it easy to apply and slip into your pocket for quick touch ups. The cinnamon plum color is beautiful and is my go to when I'm not so sure what to wear.
What lipstick trends are you loving?